Are you planning on a boiler replacement East London? If so, there are a few things that you may want to take into consideration.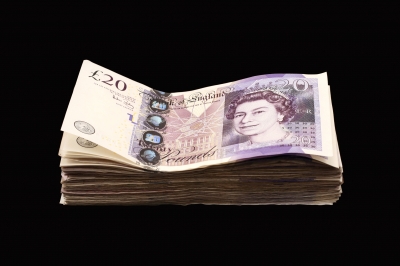 Boiler replacement can help you save a lot of cash and can also help save the environment. However, it is a good idea to do your own research before making the purchase. You definitely want to know about the regulations and costs, as well as the benefits that you can get in a boiler upgrade.
While a boiler replacement East London can be the answer to your boiler problems, it can also be a gruesome and costly process. Knowing what you should know will make things a lot easier for you. Here are some things that you want to consider:
Do you need a permit?
Generally, there is no need for you to obtain a permit if the work that will be done is internal. However, if you need to add a flue or plumbing outside, you need to meet the building regulations. Consult with your local building authority to make sure you are not violating any local laws and that you have enough time to get a permit if you need one.
Regulations for Boiler Replacement
The building regulations state that all new boilers must be high efficiency condensing boilers. The Energy Saving Trust says that condensing boilers more efficient than their non condensing counterparts by up to 12%. This is because they get more heat from waste gasses. The 2010 regulations also require all new boiler installations to be A- rated or show 88% efficient using the SEDBUK scale (either using the letter ratings in the 2005 system, or the percentage rating in the 2009 system). The EST also says that an A- rated boiler replacement can save you up to £225 annually.
Decide on the type of fuel
The type of fuel that you will use for your boiler will usually be dictated by the area where you live or the type of fuel used by your current or old boiler. In the UK, gas is the most commonly used fuel, as 69% of homes use gas boilers.
If you are looking for the cheapest fuel to use, Which? has made such study. Which? said the annual fuel costs for a three bedroom semi detached home are the following:
wood – £510
electric – £870
oil – £740 to £1,100
gas – £490
LPG – £830
Boiler Type
Condensing boilers come in two types: combi- condensing boilers and regular condensing boilers. The first one does not have a hot water tank and is best for smaller properties, while the second one stores hot water in a tank and is good for homes that has a bigger need for hot water. Read more about the best boiler brands and types of boilers.
Boiler Controls
If you are doing a boiler replacement East London, you also need to replace your boiler controls. Building regulations require a programmable room thermostat system that will allow you to regulate both the temperature and the time that the heating will come one. According to EST, you can save up to £55 annually by using an efficient heating control system.
Hiring an installer for boiler replacement East London
Remember to hire only gas safe registered engineers to do this job. Never attempt to do the installation or replacement yourself.
If you need someone to do your boiler replacement East London, call RJ Gas today and we would love to schedule an appointment with you.