What are the best boiler brands in the UK?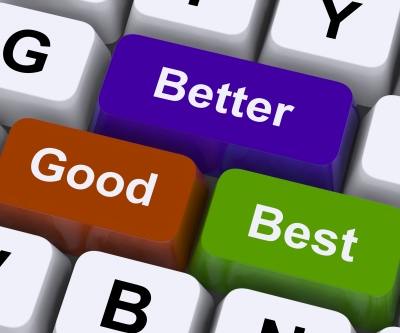 Best Boiler Brands: Boilers Ranked
First, let us categorize boilers based on the power they use. A majority of UK homes use gas for their central heating. However, there is a small percentage that is not connected to the main supply and uses oil- powered boilers. Condensing gas boilers can be either "combi boilers"or
In a poll conducted by Which?, Vaillant and Worcester Bosch topped as the most reliable brands. They have customer satisfaction rates of 83%. Only 29% of Vaillant customers said they had problems with their units — this is the lowest score of any brand in this category. Worcester didn't stray too far at 32%.
UK boiler brand Potterton is also one of the most popular in the market, fairing well in customer polls against the other best boiler brands. It gained 73% in customer satisfaction, with only 38% of customers reporting trouble with their boilers. It has also won the Best Buy award from Which? several times.
According to the same Which? poll, one brand to avoid is Keston. The survey showed that 79% of Keston boiler owners experienced a breakdown within four years after purchasing it. Only 47% thought they made the right brand choice. Others that didn't make the cut for the best boiler brands, according to Which?, are Halstead and Ideal. Only 64% of Ideal customers say they are satisfied, while a whopping 53% of Halstead customers report experiencing problems with their units.
Here are more specific models of the best boiler brands:
Baxi Duo-tec Combi 28 HE (gas combi). This Baxi boiler was given a 79% total score by Which?. The boiler is said to be efficient and easy to use, with a 73% customer satisfaction score. It won the Corgi 2008 Boiler of the Year award. A new, updated model has been released – the Baxi Platinum Combi HE A. It is a great choice for smaller homes or flats. Cost: about £800.00
Glow-Worm Ultracom 24 hxi (heat-only). This unit has been A- rated, its efficiency rated 90%, and scored 73% in customer satisfaction  It has low emissions, is well- insulated, and is easy to install, use and service. Cost: about £680
Grant Vortex Pro Combi 26 (oil combination). This Grand Vortex boiler rated 91.8% in efficiency and is available in different sizes and dimensions to conveniently fit in your home. It also emits low nitrogen oxide. Cost: £2000
Vaillant's ecoTEC plus range (gas combi). Vaillant was voted the most reliable brand by its customers, and the ecoTEC model doesn't fall short of its standards. It has an been A-rated in efficiency and comes in various sizes to fit different sizes of homes. It is easy to use and service, with convenient controls and low emissions. Cost: £850
The "best" type and brand of boiler will vary from home to home and person to person. Consider three things before making your purchase:
The size of your property and space available
Energy efficiency and cost of running the boiler
Your lifestyle, including the number of people living in your home and the length of installation of a regular vs combi boiler
RJ Gas Heating Services can help you with the installation, servicing and repair of your boiler. We will also be happy to give you tips and help you choose among the best boiler brands; call us today!