Are you having boiler trouble because the pilot light keeps turning off? Here are some tips for you.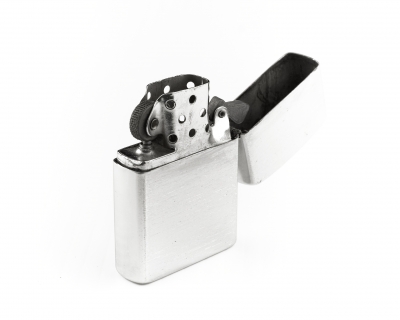 Pilot Light Keeps Turning Off
The pilot light is the blue flame that always stays lit under your boiler. The name derives from the time before matches were invented. People would keep a small flame burning so that it's easy and quick to light a fire if necessary. This small flame was called "pilot". Modern gas boilers follow the same concept. A small amount of gas exits a small nozzle and is kept alight. When heat is required, the pilot light will inflame that gas and send it to the burners. The pilot light must always stay on or gas will easily escape. If the pilot light keeps turning off, then your boiler is not working.
Older combi boilers may sometimes have pilot lights that flicker off, but can be restarted easily. While "pilot light keeps turning off" is a rare issue for more modern boiler models, it is also harder to ignite a pilot light in them. You may be exposing yourself to safety risks by trying to light it, and altering the state of a pilot light flame can void your warranty. It is always best to call a gas safe registered engineer to help you out.
If you are feeling a little brave and you feel that you have the knowledge to take care of this on your own before calling an engineer, make sure you take some precautions. Here are some tips for you if your pilot light keeps turning off:
Check for gas. If you can smell gas – even the slightest wiff – call your gas supplier. The smell of gas suggests a gas leak and does not need to be overwhelming for you to decide to call your local gas company. Open the windows closest to the boiler and leave the house immediately. Also check if there is a triangular shape in the frame around the pilot light. This suggests that there is a possible carbon monoxide leak. Finally, check if your gas card has credit on it. This may be something that slipped your mind, and may be causing the cut in gas supply.
Read the manual. Your boiler manual comes with instructions and safety precautions in igniting the pilot light. Read through it first if the pilot light keeps turning off.
Lighting a combi boiler. Combi boilers have a pull-down panel that has a series of knobs. These knobs are used to increase and decrease the supply of heat and use of gas. In this panel, there should be a knob with a picture of a flame beside it, or the phrase "Pilot." Turn this knob to the left and hold it. You should feel some resistance when you do this and / or you might hear a slight clicking sound. Release the knob. It should relight the pilot and return it to its starting position. You may have to try doing this method a few times, but the boiler should eventually reignite.
Lighting a modern boiler. Be very careful when lighting a modern boiler. Make sure that the gas to the pilot light is turned off before starting. Check other gas appliances nearby and if the pilot is out on those, turn off the gas supply as well. Allow 5 to 10 minutes to pass to allow remaining gas fumes to dissipate. Open the window(s) nearest to the boiler and use a fan to clear the area of gas lingering in the air. You risk of an explosion if you try to ignite the boiler while there is still gas in the pilot pocket. Once you rid of the gas, use your cigarette lighter, and only turn the gas back on when the lighter is working. Don't use matches, or other heating implements. If you are unsure about this process, it is always best to call in a professional engineer.
If your boiler's pilot light keeps turning off, get a professional and experienced engineer from RJ Gas Heating Services.