Our Gas Safe Registered engineers can handle any gas oven repair in your home.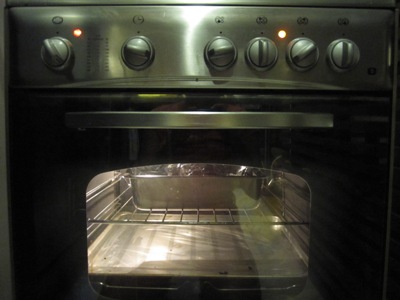 Gas Ovens: A Quick Introduction
Gas ovens may use different types of gas. Some gases used in ovens are butane, propane, liquified petroleum gas and natural gas. These are used as the fuel source for the oven.
The earliest use of a gas cooker and oven was in 1802. All of the food served at a dinner hosted by Zachaeus Winzler were cooked on a gas cooker and the attached oven compartment.
More gas cooker inventions came out in the 1820s. In 1826, James Sharp patented his gas stove in England and began selling it to the public in 1834.
The oven is usually attached to the cooker. This is called a range. Ranges vary depending on the design and style. There are freestanding ranges, slide in ranges, or you may opt to put a separate cooker on a cooktop and a wall oven.
Common Gas Oven Problems
When your oven acts up, you may have a big problem in your hands. Not only are home cooked meals put to a halt, you will be more pressured if you're preparing for a party or dinner for guests.
Here are some of the most common gas oven repair issues our customers come across:
Oven does not turn on
Oven light is on but oven is not heating
Oven is hotter than the temperature its set for
Timer is not working
Self -clean feature is not working
Oven door does not close
Oven door gets very hot
Oven door does not open
The oven light either does not turn on or stays on
Oven bakes unevenly
Gas Oven Repair
If you're thinking of doing the fix yourself because you want to save some money, think again. Handling a gas oven can get very dangerous. Especially if you are not a trained engineer, you are prone to fatal accidents. Also, the cause of one problem could vary. For example, if the oven does not turn on, the problem could be anywhere from no AC power to the outlet, to incorrect clock settings, to wire connection problems, defective thermostat or selector switch. Training, expertise and certification are needed in this job.
Call us today and schedule a Registered Gas Safe Engineer for your gas oven repair.