Gas fire service once a year is not only a good idea, it may keep you and your family safe from carbon monoxide poisoning.
A gas fire is a gas heater that is used to heat one room or an outside area. Also commonly called a space heater, it runs by burning natural gas, butane, propane or liquified petroleum gas. A gas fir can be flued or non flued, vented or non vented.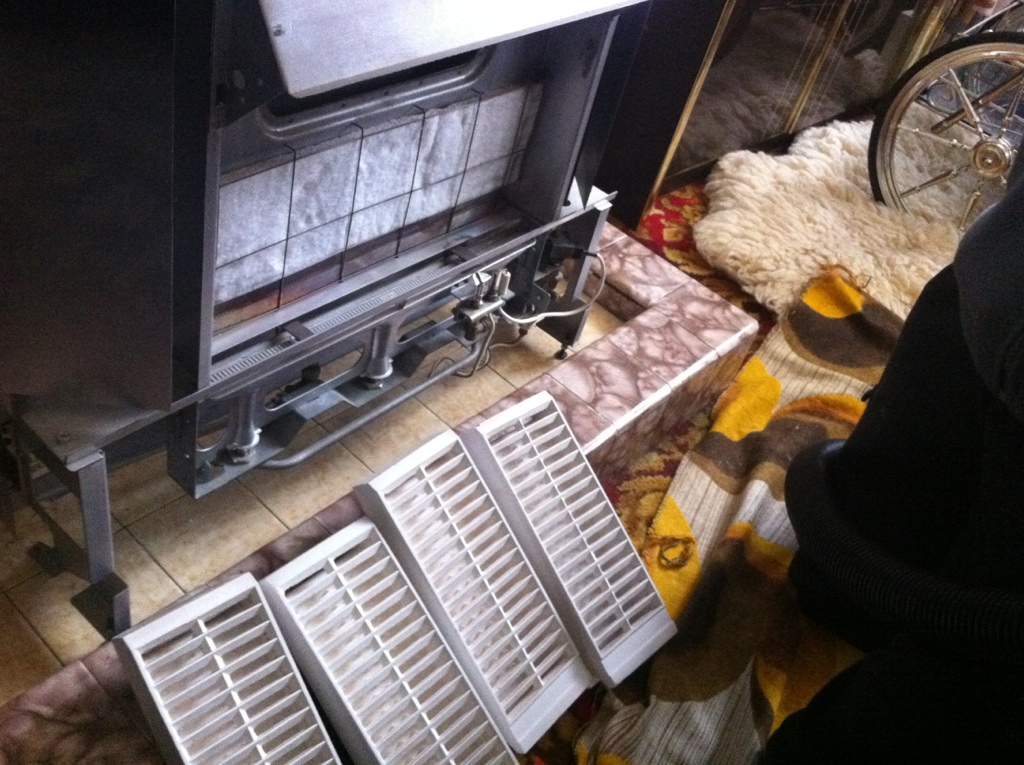 Gas Fire Service
Dust, pet hair, and other debris in your home is attracted to heat and often clogs the injectors and pilot assembly unit of your gas fire.
Without a gas fire service, the mixture of oxygen and gas could become imbalanced, causing incomplete combustion. Incomplete combustion produces carbon monoxide. It is best to have the service done once a year.
You can observe this yourself. Call us immediately to service your gas fire if your fire shows any of these symptoms.
flame is low or yellow
gas fire is difficult to light or keeps clicking instead of taking the flame
flame shoots up high in areas and low in others
black sooting appears on radiants (the radiants are the white v
ent like items in the picture below)
A qualified gas safe registered engineer will:
Prepare the work are and cover it with dust sheets to help keep the area clean.
Remove the gas fire, including the closure plate, from where it is attached on the wall.
Thoroughly inspect and clean the chimney, burner, heat exchanger and coals/radiants to make sure that there a no dusts or debris.
Make sure that the chimney has sufficient pull, and nothing is blocking the way.
Check the burner pressure to make sure the output is okay.
Test the gas fire in all modes.
Re-install the gas fire and plate properly.
At RJ Gas Heating services we probably have done more gas fire servicing than anyone around.
Contact us today to get a qualified serviceman to your home today to perform a gas fire service.