Be familiar with boiler terminology using our boiler glossary.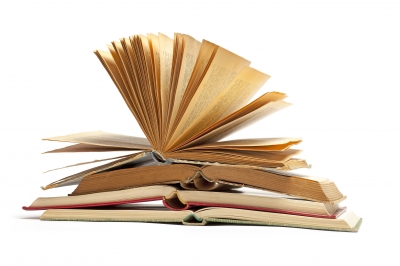 Boiler Glossary
Air purge – The removal of undesired matter by replacement with air.
Air vent – A valved opening in the top of the highest drum of a boiler or pressure vessel for venting air.
Bleed valve – This is an air release valve used to release air from a central heating system.
Boiler – 

A closed vessel in which water is heated, steam is generated, steam is superheated, or any combination thereof, under pressure or vacuum by the application of heat from combustible fuels, electricity, or nuclear energy. 

Burner – 

A device which combines fuel and air in proper proportions for combustion and which enables the fuel-air mixture to burn stably to give a specified flame size and shape.

Casing 

– A covering of sheets of metal or other material such as fire resistant composition board used to enclose all or a portion of a steam-generating unit.

Circulation Pipes – 

This is the main water flow to and from the central heating boiler for the radiator circuit. 

Circulation Pump  – 

A device used to pump water to the central heating system. 

Combination Boiler – 

A combi boiler is a highly efficient water heater and central heating boiler combined in a single unit.

Combustion Chamber – 

The area within the boiler where the fuel is burnt.

Condensing Boiler – 

A condensing boiler is a central heating boiler that has improved efficiency over a standard boiler. Condensing boilers achieve their extra efficiency by extracting extra energy from the hot exhaust gases produced by the boiler. A condensing boiler captures much more usable heat from its fuel than a non-condensing boiler.

Conventional Boiler – 

A typical conventional system incorporates a boiler and extended controls, a feed and expansion cistern, and a hot water cylinder (usually in the airing cupboard) which is often fed by a cold water storage cistern located in the loft.

Corrosion 

– The wasting away of metals as a result of chemical action. In a boiler, usually caused by the presence of O2, CO2, or an acid.

Digital Programmer – 

These have an electronic display, but do the same job as the Time Clock. They have separate controls for the heating and hot water.

Double Radiators – 

A radiator with two heating panels.

Drain the System – 

A term used to describe the process of intentionally emptying the water from a central heating system.

Drum 

– A cylindrical shell closed at both ends, designed to withstand internal pressure.

Duct 

– A passage for air or gas flow.

Evaporator

 – A pressure vessel used to evaporate raw water by means of a steam coil. 

Flue – 

A flue is a duct, pipe, or chimney for conveying exhaust gases from a fireplace, furnace, water heater, boiler, or generator to the outdoors.

Furnace – 

A closed space where the fuel is burned.

Fuse – 

A device protecting an electrical appliance, or circuit, against excessive current flow.

Gauge glass

 – A glass-enclosed visible indicator of the water level in a boiler. 

Gas Safe Register – 

Gas Safe Register exists to protect you, your family, and your property from dangerous gas work. 

To carry out work on gas installations and appliances safely and legally, engineers in Great Britain and the Isle of Man must be on the Gas Safe Register. 

Handhole

 – An inspection, a sight, or a cleanout opening in a boiler; often elliptical and closed by a handhole plate.

Hard water

 – Water which contains calcium or magnesium in an amount which requires an excessive amount of soap to form a lather.

Heat Exchanger Coil – 

A device used to transfer heat energy to another medium, i.e. hot gasses in a boiler transferred to the central heating water. 

Heating Controls – 

Heating controls allow you to choose when the heating is on, how warm it is, and where you want to be heated. It will also make sure that the boiler is only turned on when it needs to be.

Igniter

 – A burner smaller than the main burner, which is ignited by a spark or other independent and stable ignition source and which provides proven ignition energy required to immediately light off the main burner.

Insulation 

– A material of low thermal conductivity used to reduce heat loss.

Inhibitor – 

Chemicals introduced into your central heating system that will slow down the rusting process of your radiators. 

Landlord's Gas Safety Certificate – 

If you rent out property then as landlord, you are responsible for ensuring that all gas fittings and flues are maintained in good order, and that gas appliances and flues are checked for safety every 12 months. You must keep a record of all safety checks for at least two years and issue it to existing tenants and to any new tenants before they move in. Tenants are responsible for the maintenance and safety of appliances they own.

Manual reset device – 

A component of a control which requires resetting by hand to restart the burner after safe operating conditions have been restored.

Mains Water – 

Water supplied by the utilities or water companies.

Open Flue Boilers – 

Also known as conventional flue boilers, these can be a back boiler, wall mounted or free standing. 

Outlet Valve – 

An isolation device that controls substances leaving an appliance.

Overflow Pipe – 

A device fitted to a tank to safely discharge extra water.

Pilot Light – 

A small, continuous flame (in a hot water heater, boiler, or furnace) that ignites gas or oil burners when needed. 

Power Flush – 

Power Flushing is the process by which heating systems are cleaned using water at high velocity, but low pressure, so no physical damage is caused to the system.

Pressure – 

As applied to boilers, the force exerted by a liquid or gas on a unit area. Three pressures may be involved: gauge pressure, absolute pressure, vacuum pressure.

Radiator – 

Transfers heat from the hot water to the rooms.

Radiator Valves – 

Used to control and isolate the water flow and return on a Radiator.

Relay – 

An electrical component, often found on the printed circuit board used to switch secondary equipment such as water pumps, gas valves, and flue fans.

Safety Valve – 

An automatic valve which releases excess pressure within the boiler.

Scale –

A deposit of medium to extreme hardness occurring on water heating surfaces of a boiler because of an undesirable condition of boiler water.

Sludge – 

Black sludge (magnetite) clogs the pump and builds up in the bottom of Radiators, reducing their heat output.

Slug 

– A solid body of boiler water passed into the steam flow by priming or picked up from a pocket of condensate in the steam line.

System Boiler – 

A system boiler, just like a regular (conventional) boiler works on the principle of stored hot water. However, a system boiler differs from a regular boiler in some important respects.

Thermostat – 

A room thermostat constantly measures the air temperature of a space and can be set to whatever temperature suits you best. 

Valve – 

A mechanical device that regulates the flow of fluids by opening, closing or partially obstructing a passageway.

Vent Pipe – 

This safety pipe allows expansion of water within a hot water system or Air to escape.
Now that you are familiar with the boiler glossary, you can call us and schedule a boiler repair.