Troubleshooting a gas range may sound like an impossible task. However with the help of a few simple tips, you can fix the most common gas range problems by yourself in no time.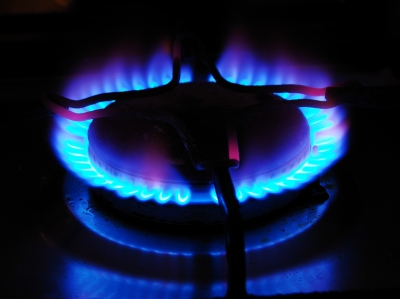 Your stove / range / oven is one of the most important appliances in your home. Cooking your daily meals is one of the things your family surely appreciates and enjoys. Those special home made birthday cakes or warm casseroles in the winter are surely etched in your family's memory forever. Your cooking appliances are even more critical to you if you use them for business.
A broken stove or range is surely frustrating, especially when it happens when you are in the middle of cooking something or there is a special occasion being celebrated. Learning a few techniques in troubleshooting a gas range is the answer to this dilemma.
Troubleshooting a Gas Range
In fact, troubleshooting a gas range is not all that hard. You have to remember a few things though. One, you are working on a gas appliance and you must take all necessary precautions at all times to avoid accidents and risking your and your family's safety. Second, if you are not sure about what to do, have no previous experience working on gas ranges or gas appliances, or if you don't feel confident that you can do the job seamlessly, call for a qualified gas safe registered engineer (read more about how to check if your engineer is gas safe registered).
Top / surface burner won't light – If your stove has an electric igniter, make sure it is plugged in. Also check that the circuit breaker has not been tripped. The burner portholes may be clogged. Clean the pilot or igniter and / or the burner assembly.
Pilot light is out – If the flame keeps going out, either the burner is clogged or the flame is too low. You can clean the burners, or adjust the flame of the pilot light.
Weak burner flame – A weak flame can be caused by clogged burner openings, too little air getting into the burner or not enough gas supply. You can adjust the air shutter if you think air supply is the problem. Gas supply issues must only be handled by professionals.
Oven burner doesn't light – Check the pilot light in the oven, or the power cord if your oven has an electric igniter. Also check the glowbar igniter, the thermostat and the thermal cutoff. Read more about gas oven problems and troubleshooting here.
Noisy flame – This is caused by too much air or gas in the burner. Try adjusting the air shutter. Call for a professional if the issue is gas supplies.
Gas odor – If you smell gas, ventilate your kitchen by opening all windows. It is safest to exit your home and call for help right away.
If troubleshooting a gas range is not your thing, call RJ Gas and our professional engineers will take care of it for you.