Want to learn how to bleed a radiator? We have a guide here for you.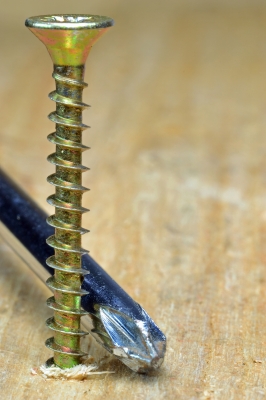 Boilers work only if there is minimal air in the system. Air or gas in your boiler system will prevent how water from fully heating the radiators. It can cause the radiator to feel cold at the top but warm at the bottom. This will prevent your boiler from working efficiently, and can become very inconvenient, especially during the cold months.
Bleeding the radiators means opening a small valve called the radiator bleed valve. This will remove the air trapped inside. It is a fairly easy job that you can do on your own.
Learn how to bleed a radiator below.
How To Bleed A Radiator
Here is a step by step guide on how to bleed a radiator:
Turn the heating system on and find out which radiator(s) need bleeding. Turn on your boilers and let all the radiators come on. When all the radiators are hot, check each one to see if all parts of each radiator is warming up. BE CAREFUL. The radiators can be VERY hot. If the radiator has a cool spot, usually towards the top part, there could be air trapped inside. Air is usually trapped in the radiators in the highest part of the house.
Turn off the central heating. Turn off your heating from the main controls to prevent more air from entering. This will also allow the radiators to cool so that you don't burn yourself.
Find the bleed valve. The bleed valve is usually located at the top of the radiator on one side, and usually has a red handle.
Bleed the radiator(s). Place a cloth or a small bowl under the valve to catch any drips. Also use a cloth around your hands to protect yourself from any hot water escaping from the radiator. Use a radiator key – you can find one in your local DIY store if you can't find yours, or a a flat- blade screwdriver if your radiator is more modern. Place it on the bleed valve and turn in counterclockwise. You will hear a hissing sound as gas escapes. Once all the gas is out, water will leak. Be careful, the leaking water can be scalding hot.
Re-tighten the bleed valve. Close the valve right away, and put it back to its original position.
Turn the boiler back on. Turn your heating back on and check on the radiators after a couple of hours to make sure that they are evenly heated.
Learning how to bleed a radiator is an easy job you can do yourself, but if you need more help with your boiler, RJ Gas can send a qualified engineer to your home to help you.